Bridge, Frank
Frank Bridge (26 February 1879 – 10 January 1941), a famous English composer, was one of many children growing up in a big household. His father taught him how to play the violin, and he got a head start on his musical career by playing in his father's music-hall orchestras. For three years in 1896, he studied violin and piano at London's Royal College of Music. After that, he was awarded a scholarship by Sir Charles Villiers Stanford to continue his composition studies for another four years. Sir Hubert Parry, a distinguished composer, and instructor at the Royal College of Music, lavished accolades on him when he graduated in 1903.
Frank Bridge went on to teach and perform after graduating from the RCM. He was a member of three string quartets and routinely mentored student chamber groups at the RCM as a violin/viola player. Debussy's String Quartet was premiered in London in 1904, and he was one of the first performers. When the Filharmonica Accademica of Bologna, Italy, invited Bridge to create his first String Quartet (in E minor) in 1906, he accepted. With German-born industrialist Edward Speyer, who died of cancer in 1934, the two forged a connection that would continue for decades. According to Speyer's recollections, Bridge played an important part in many enjoyable musical weekends spent at his Hertfordshire house.
Ethel Sinclair, who would become B Frank Ridge's future wife, was a fellow RCM student. It was in late 1907 that she and Frank returned from their home in Australia to Chiswick, England, where they married in September of that year. Over the course of a few weeks in mid-winter 1909-10, Bridge wrote his renowned Suite for Strings. Frank Bridge was a master craftsman who honed his abilities as a composer via his extensive experience as a musician. The English String Quartet, where he performed from 1903 until the early 1920s, quickly made him a respected violist. A conductor and rehearsal director for the New Symphony (which had just been created) during its 1910-11 season in London and the Savoy Theatre in New York, he was also active during this period. The Sea, which he penned around the time of George V's coronation in 1911 and which often featured on Promenade concert programs into the 1930s, was a popular piece. This time in Bridge's artistic evolution culminates in the magnificent String Sextet (1912).
Frank Bridge was often called upon as a 'last-minute' substitute conductor because of his high level of expertise. He openly resented this duty. Covent Garden (for Thomas Beecham) and the Promenade Concerts were among these conductor's duties (for Sir Henry J. Wood). This struggle to get a long-term position as a conductor was partly due in part to Bridge's demanding but often unprofessional approach to musicians. Despite their admiration for his mastery as a conductor, musicians considered him uninspiring or even harsh when he was on stage. Frank Bridges created his second String Quartet (in G minor), which won first place in the next year's annual chamber music competition sponsored by entrepreneur W.W. Cobbett, after the Bridges relocated from Chiswick to Bedford Gardens, Kensington, in 1914. Summer, a gorgeous tone poem, was written the same year. Bridge, as a member of the English String Quartet, started to focus more on private concerts in 1916. The house of Marjorie Fass, who lived only a few doors down from the Bridges, was used as a venue for these "drawing room" performances. During and soon after World War I, Bridge's life was made more difficult by a fall in publishing earnings, and he was forced to devote much of his time to teaching violin all across the country, which left him little time for composition.
After 1920, Frank Bridge's music took a new direction, and his light and lyrical work from the pre-war Edwardian era no longer reached the same broad audience. The war's extraordinary and inexplicable toll on human life, as well as pacifist Bridge's musical style, is widely cited as a personal influence. Bridge's pacifist convictions are well-documented, thus this is undoubtedly accurate to some degree. Bridge's increasing knowledge of his marriage's inability to have children was at the core of this transition according to Lewis Foreman, who cites the amount of time and effort Bridge invested in educating and guiding the young Benjamin Britten, the sole student to whom he taught composition. The closeness that young B. Britten felt with the Bridges may be compared to that of an adopted child. Frank Bridge met Elizabeth Sprague Coolidge at the house of publisher Winthrop Rogers in 1922, and the two struck up a friendship that lasted for decades. Bridge and Ethel, together with Rogers and Mrs. Coolidge, went on a trip to France and the West Country that summer. The Bridges and Coolidge quickly formed a friendship that would last a lifetime. Coolidge invited the Bridges to the Berkshire Chamber Music Festival in western Massachusetts before he returned to the United States.
The Bridges and Marjorie Fass bought a property in Friston, a South Downs settlement, in early 1923 with the intention of building two neighboring homes. He was a long-time acquaintance of the Bridges in Bedford Gardens, where he was an amateur musician and artist. Eventually, all of the cottages were built. Benjamin Britten regularly visited the Bridges at that location. When he visited the Bridges' home in 1931, B. Britten noticed that Marjorie Fass was usually there and often referred to Bridge as "Bridgette" ("Franco", "Mr. Brit", and "Duddles"). It was a happy ménage à trois, according to Howard Ferguson, a composer, pianist, and music editor who often visited the Bridge's house in those days and who told B. Britten's biographer Humphrey Carpenter in 1990 that Fass was in love with Bridge. Whatever the case may be, Fass seems to have had some kind of crush on Bridge, whom she met when the English String Quartet began rehearsing at her house on a regular basis. However, whether Bridge had any romantic sentiments for Fass remains an open topic.
As a result of Coolidge's support and mediation, Frank Bridge was permitted to direct American orchestras while on a 1923 guest conductor tour in the United States. Although Bridge's health started to deteriorate after 1930, it was the sponsorship that allowed him to dedicate himself more fully to writing. Despite his long career as a performer, Bridge chose to spend his free time with a select group of close friends at a South Downs home near Eastbourne, where he wrote many of his most memorable compositions. A huge piece for string orchestra was in the works during the winter of 1940-41. After working on his automobile on a frigid Friday afternoon in 1941 and exchanging pleasantries with a neighbor, he returned home, complaining of feeling unwell, slept down for a few hours, and died the next night from congestive heart failure. An allegro moderato was all that was done of the planned piece. As a result of what was to become a second and even more devastating European war, his music quickly faded away.
Moreover, two decades passed before Bridge's works started to resurface, primarily as a result of the Frank Bridge Trust's efforts. In other words, because of improvements in recording technology after World War II, more people than ever before were able to hear the music of the late William Bridge, garnering him the kind of acclaim he would have loved in the years after his death.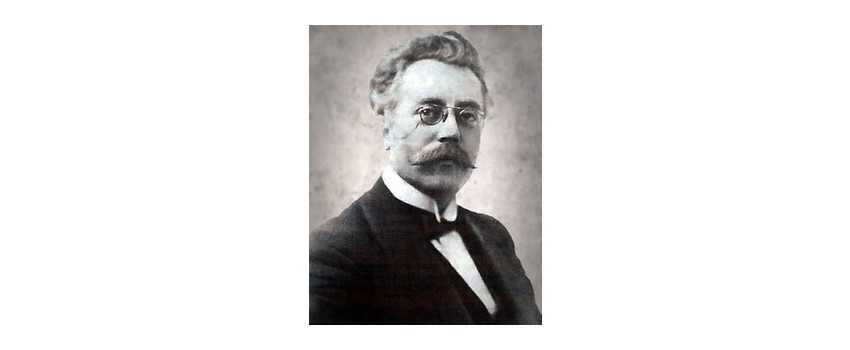 ---
Bridge, Four Pieces for Cello and Piano (Faber)