Handoshkin, Ivan Evstafeivich
Ivan Evstafeivich Khandoshkin (1747 – 29 or 30 March 1804) was a Russian composer and violinist. A student of Tito Porta, he was the finest 18th-century Russian violinist. He was a musician at the Russian Court from 1765 and taught violin at the Academy of Fine Arts; he later became Kapellmeister. He was on Knipper's Free Theatre, St Petersburg, in 1783, and Potyomkin was invited to become director of his proposed music academy in Yekaterinoslav in 1785. This endeavor collapsed, and Khandoshkin returned to St Petersburg in 1789, where he lived until his death. Khandoshkin wrote many collections of variants on Russian folk tunes, in addition to three unaccompanied violin sonatas modeled on Bach's works, which demonstrate his remarkable virtuosity. It is now believed that the viola concerto, written in 1947 and credited to Khandoshkin, is bogus.
Cossacks in the Myrhorod area raised Ivan Khandoshkin. He was a member of Hetman Danylo Apostol's extended family. To become an accomplished French horn and percussionist in the Tsar Peter III's royal orchestra, Ivan's father Ostap learned the trade from scratch. Ivan was influenced by Domenico dall'Oglio and Pietro Peri while studying under Tito Porta. As kapellmeister of the Russian court from 1765, he taught violin in the Yekaterinoslav Musical Academy created by Potemkin in 1785, where he was also a performer. He was forced to resign by Giuseppe Sarti, who was considered his competitor, after Potemkin's death in 1789 and returned to St. Petersburg, where he remained for the rest of his life. Extant pieces include six violin sonatas and several folk song-inspired variations. Giuseppe Tartini's pupil Antonio Lolli (whose violin feats before Paganini's) and other contemporaries like Ludwig Spohr and many others may be compared to Paganini's Music (mainly for the violin).
Western ears had not heard his Music until lately. Elena Denisova recorded three of his violin sonatas for Talking Music in 1996, and the recordings were published the following year under the label's label. At the Salzburg Festival in 2016, she performed them. In 2005, Anastasia Khitruk played and recorded numerous compositions for Naxos in St. Catherine's Church in St. Petersburg.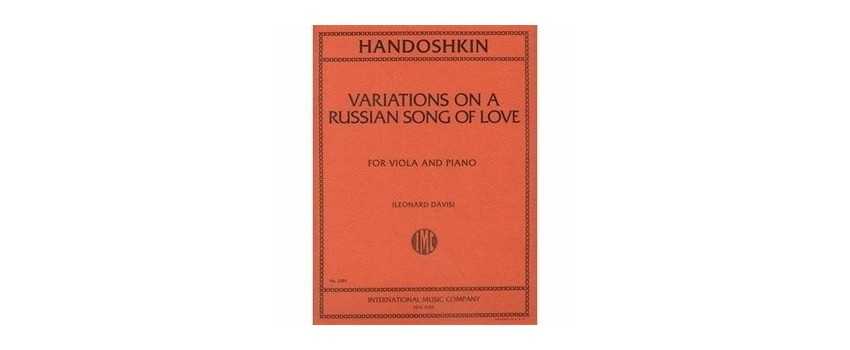 ---