Strauss, Richard
Richard Strauss was a great German Romantic composer in the late nineteenth and early twentieth centuries. His symphonic poetry from the 1890s and his operas from the intervening decade have remained staples of the mainstream repertoire. Franz Strauss, Strauss's father, was the principal horn player of the Munich Court Orchestra and was regarded as Germany's leading horn virtuoso. His mother was from Pschorr, a well-known brewing dynasty. Strauss continued to dedicate most of his time and attention to music even though pursuing a traditional degree. He had already written more than 140 works by the time he graduated from high school in 1882, including 59 lieder (art songs) and other chamber and orchestral works. This juvenilia represents Strauss's musical upbringing by his father. The latter admired the classics and despised Richard Wagner as a man and a musician, even though he was a prominent performer of Wagner's horn passages in opera performances.
Strauss encountered the leading musicians of the day, including conductor Hans von Bülow, who commissioned Strauss's Suite for 13 Winds for the Meiningen Orchestra and invited Strauss to direct the work's first performance in Munich in November 1884, through his father's contacts. Bülow offered Strauss the role of assistant conductor at Meiningen after his good conducting debut. Strauss's ascension as a conductor followed in lockstep with his ascension as an artist. The third conductor of the Munich Opera (1886–89), director of the Weimar Court Orchestra (1889–94), second and then principal conductor at Munich (1894–98), conductor (and later director) of the Royal Court Opera in Berlin (1898–1919), and artistic co-director of the Vienna State Opera (1919–24) were among the conducting positions he held. Strauss encountered Alexander Ritter in Meiningen, who confirmed his love for Wagner's songs, which he had previously kept hidden to avoid upsetting his father. Ritter encouraged Strauss to reject classical modes and, like Franz Liszt, communicate his musical concepts through the medium of the symphonic or tone poem. Strauss had to work hard to learn this type, with his Aus Italien (1886; From Italy), a "symphonic dream" focused on his first visit to Italy, serving as the halfway point. He gave the first performance of his symphonic poem Don Juan in Weimar in November 1889. Strauss's acclaim as Wagner's successor and the victorious acceptance of this work signaled the beginning of his fruitful composition career. He also performed the premiere of his first opera, Guntram, in Weimar in 1894, with his fiancée Pauline de Ahna in the lead soprano part. They married in September 1894, after she became his singing student in 1887. Pauline's temperamental, tactless, yet blunt attitude was the polar opposite of her husband's aloof and detached demeanor. Her odd behavior has been the topic of many anecdotes, the majority of which are real. Despite this, their union was powerful and successful; they adored each other and spent the rest of their lives together, 55 years later. Strauss's two most optimistic tone poems, Don Quixote and Ein Heldenleben (A Hero's Life) premiered in 1898 and 1899, respectively. In 1904, he and Pauline, the most popular performer of his compositions, toured the United States, where he gave the first appearance of his Symphonia Domestica in New York City (Domestic Symphony). Based on Oscar Wilde's play, Salome was his first operatic hit the following year in Dresden. Even though Salome was considered blasphemous and indecent by others, it was a success in many of the main opera houses, except Vienna, where the censor forbade Gustav Mahler from staging it. Strauss's first partnership with Austrian poet and dramatist Hugo von Hofmannsthal was the opera Elektra, which premiered in 1909. Strauss composed the music for the next 20 years, and Hofmannsthal prepared the libretti for five more operas. With the debut of their second opera together, Der Rosenkavalier, in 1911, they had massive mainstream success. Ariadne auf Naxos (1912; Ariadne on Naxos), Die Frau ohne Schatten (1919; The One Without a Shadow), and Die ägyptische Helena (1920; Die ägyptische Helena) were their subsequent operas together (1928; The Egyptian Helen). But, in 1929, while working on the opera Arabella, Hofmannsthal died, leaving Strauss bereft. Strauss resided in Garmisch, Bavaria, after 1908, in a villa he designed with royalties from Salome. He conducted in Berlin until 1919, when he decided to share the Vienna State opera directorship with Franz Schalk. His nomination was unlucky, for it clashed with a wartime atmosphere that dismissed Strauss and other late Romantic composers as "old-fashioned." Strauss resigned from his position in Vienna in 1924 because he was not involved in nor specialized in national or musical affairs. When the National Socialists took power in Germany in 1933, Strauss's name was ruined by his political naiveté. While his ability to exploit grand dukes and kaisers, he was no match for the Third Reich's merciless totalitarians, and he unintentionally permitted himself to be exploited by them for a while. From 1933 to 1935, he was the president of Germany's Reichsmusikkammer (State Music Chamber), the country's music bureau. However, he became afoul of the Nazi government in the final year of his life. Hofmannsthal worked with Jewish dramatist Stefan Zweig on a comedic opera, Die schweigsame Frau, after his death in 1929. (1935; The Silent Woman). The Nazis became enraged by this cooperation. After four appearances, the opera was forbidden, and Strauss was forced to collaborate with Joseph Gregor, a non-Jewish librettist. It was even used against him because his son's partner was Jewish. Above all, as Germany's greatest living composer, Strauss used every ounce of his power to shield his daughter-in-law and her two sons. He spent most of World War II in Vienna, out of the spotlight, and then moved to Switzerland in 1945. Allied denazification tribunals finally cleared his reputation, and he moved to Garmisch in 1949, where he died three months after his 85th birthday celebrations.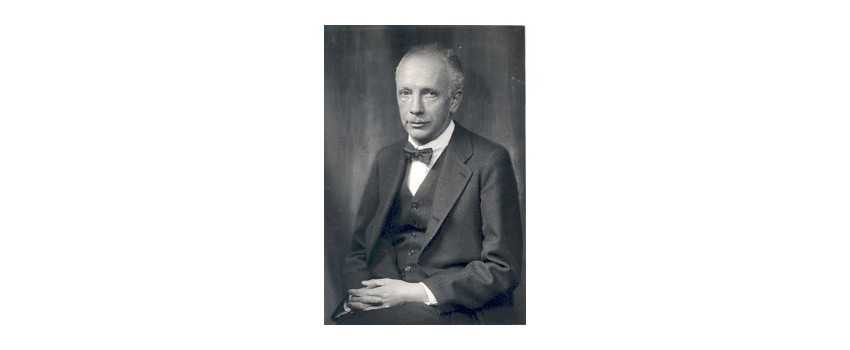 ---
Strauss, Sonata in E flat major Op.18 for Violin (Kalmus)...
Voices of Spring (Peters) Composed by Johann Strauss, for Violin and Piano