Smetana, Bedrich
Bedrich Smetana was a Czech opera and symphonic poem composer and the creator of the Czech national school of music. He was the first genuinely significant composer of Bohemian nationalist music. Smetana received his musical training from his father, a self-taught violinist. At the age of six, he began studying piano with a trained tutor and played in front of an audience. He continued his studies and eventually became a music tutor for Leopold, Count von Thun's family. In 1848, he founded a piano school in Prague, encouraged by Franz Liszt, and married pianist Katerina Koláová the following year. He composed his first symphonic poetry in 1856 and was appointed conductor of the philharmonic society of Gothenburg (Sweden) the next year, a role he held until 1861. After that, he returned to Prague, where he was instrumental in establishing the national opera house.
Braniboi v echách (The Brandenburgers in Bohemia) was Smetana's first opera premiered in Prague in 1866. This was accompanied by the premiere of his second opera, Prodaná nevsta (The Bartered Bride), on May 30, 1866, which cemented Smetana's status as a uniquely Czech composer. His subsequent operas were not as well received. In 1868, Dalibor, a work influenced by Wagner, was performed. Libue, named after a mythical character in Prague history and intended to commemorate the emperor Francis Joseph's planned coronation as King of Bohemia (which never happened), was not made until 1881. Smetana's condition started to deteriorate due to syphilis in 1874. He resigned as conductor of the Prague Opera, expressing his deep worry. He went entirely deaf in late 1874, but between then and 1879, he composed the Má vlast (My Country) series of six symphonic poems, which includes Vltava (The Moldau), Z eskch luh a háj (From Bohemia's Meadows and Forests), and Vyehrad (the name of a fortress in Prague). During this period, he composed the string quartet Z mého ivota (From My Life), which is considered one of his best works; Hubika (The Kiss), which was successfully created in 1876; ertova stna (The Devil's Wall), which was performed in 1882; and a host of piano solos, including several polkas. Smetana had been a virtuoso pianist from an early age, and most of his compositions were written for several years. Together with the more mature piano pieces written during his tough final years, those works form a significant body of piano literature. Smetana entered a psychiatric hospital in Prague and died after that, suffering from depression and other signs of mental illness. The Smetana Society, which was established in Prague in 1931, runs a museum with the composer's manuscripts and funds the publishing and production of his compositions. The Bartered Bride, My Nation, and the piano trio are among Smetana's works that are still performed worldwide.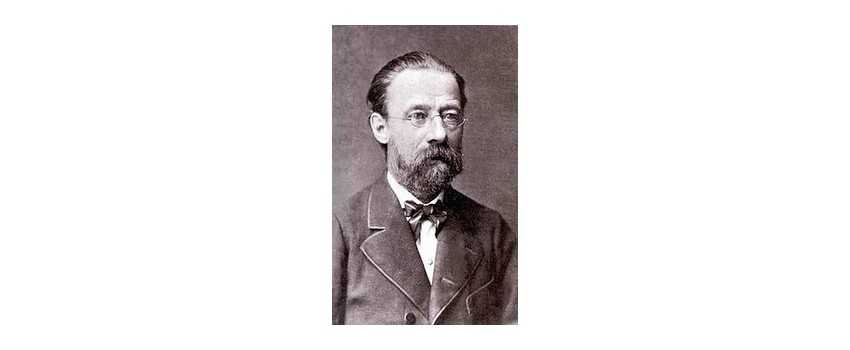 ---
Smetana, Aus der Heimat 'From the Native Country (Peters)...