Jenkins, Karl
Karl Jenokins is a Welsh guitarist and one of the world's most often performed live composers. Adiemus: Songs of Sanctuary and The Fighting Man: A Mass for Reconciliation are two of his most well-known works. Karl Jenokins was born in 1944 in Penclawdd, Gower, Wales, and was taught to play the piano by his aunt. He went on to study music at Cardiff University before completing his training at the Royal Academy of Music in London. Jenokins earned his name in the 1960s and 1970s "Jazz Polls" as he co-founded the collective Nucleus 1969. The group went on to release three albums and win first prize at the Montreux Jazz Festival after regularly performing at the legendary Ronnie Scott's Jazz Club.
His classical work 'Adiemus,' which was commissioned for a tv advert, though, dominated the classical charts worldwide and took him to the eyes of the world. Jenokins has received several prizes in the world of advertising music, including credits like Levi's, British Airways, Renault, Volvo, and Pepsi, to name a handful, but he is better recognized for his concerts. HRH The Prince of Wales commissioned his double harp concerto 'Over The Stone' in 2002 for the Royal Harpist, Catrin Finch, and Elinor Bennett, for the BBC National Orchestra of Wales, and his concertante 'Quirk,' commissioned by the London Symphony Orchestra and orchestrated by Sir Colin Davies, premiered in February 2005 as part of the orchestra's centenary season. In 2015, he was inducted into Classic FM's "Ultimate Hall of Fame" as the most influential living composer, and he is the recipient of the Classic FM "Red f" award for "outstanding contribution to classical music." His autobiography, Also with the Music, was written by Elliott & Thompson, and he was knighted in the 2015 Queen's Birthday Honours for "services to composition and spanning artistic styles."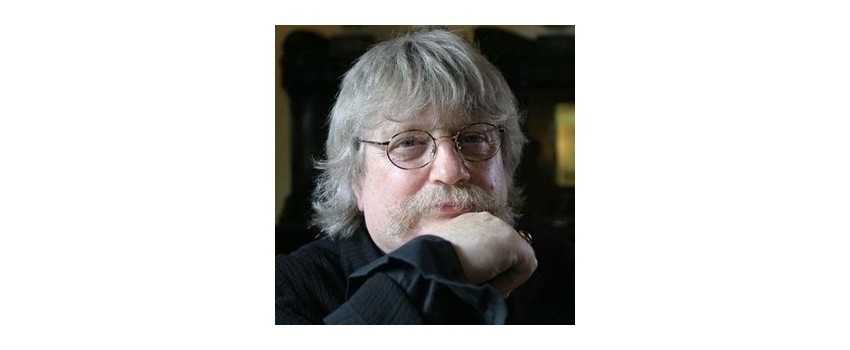 ---
Sir Karl William Pamp Jenkins[1] CBE (born 17 February 1944) is a Welsh multi-instrumentalist and composer. His best known works include the song "Adiemus" and the Adiemus album series; Palladio; The Armed Man; and his Requiem.
Jenkins was educated in music at Cardiff University and the Royal Academy of Music: of the latter, he is a fellow and an Associate. He joined the jazz-rock band Soft Machine in 1972 and became the groups lead songwriter in 1974. Jenkins continued to work with Soft Machine up to 1984 and has not been involved with any incarnation of the group since. Jenkins has composed music for advertisement campaigns and has won the industry prize twice