Shostakovich, Dmitri
Dmitri Shostakovich was a Russian composer best known for his 15 symphonies, various chamber compositions, and concerti, all of which were composed within the constraints of Soviet art norms enforced by the regime. Shostakovich was born into a family of engineers. He studied piano with Leonid Nikolayev until 1923 and composition with Aleksandr Glazunov and Maksimilian Steinberg until 1925 at the Petrograd (now St. Petersburg) Conservatory. He earned an honorable mention at the Chopin International Competition for Pianists in Warsaw in 1927. Still, he made no further attempts to seek a career as a virtuoso, limiting his public appearances as a pianist to performances of his compositions. Shostakovich developed the style that he would use in his subsequent works. Both Symphony No. 4 and Symphony No. 5 had a direct progenitor in Gustav Mahler, but the latter marked a significant change in technique. Unlike the previous symphony, which was a sprawling work based on a free abundance of melodic concepts, Symphony No. 5's first movement was characterized by musical focus and classical structure. The recurrence in his mature music of such thematic ideas, namely various permutations based on the juxtaposition of the major and minor third (already clear in Symphony No. 5), and the four-note cell D-E-C-B derived from the composer's initials in their German equivalent, interpreted as a single expressive character, demonstrates this almost obsessive concern for the working out of a single expressive character.
Shostakovich began teaching composition at the Leningrad Conservatory in 1937, and he was already there when Germany launched an assault on the Soviet Union in 1941.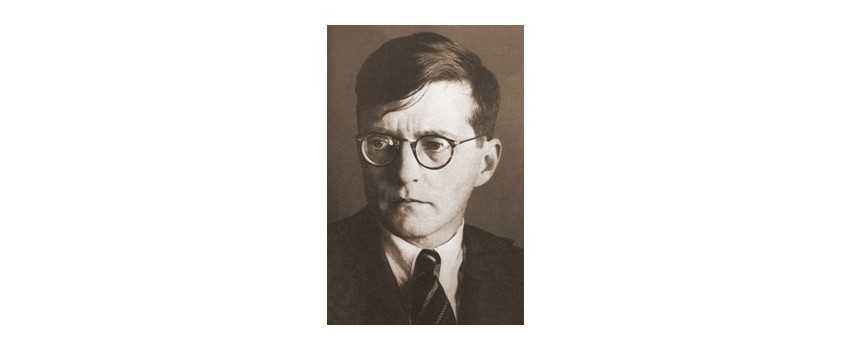 ---
Shostakovich, Albumstucke for violin and piano (Peters)...
Shostakovich Pieces for 1 Violin or 2 Violins and Piano (Ludwig Masters)