Igudesman, Aleksey
Aleksey Mikhailovich Igudesman (Born 22 February 1973) is a violinist, singer, conductor, comedian, and actor of Russian and German descent. He is a member of Igudesman & Joo, a comedy-musical duo. Igudesman was born into a musical Jewish family in Leningrad, then part of the Soviet Union. He and his family moved to Germany when he was six years old. He was admitted into the Yehudi Menuhin School in England when he was 12 years old. He studied violin with Boris Kuschnir at the Vienna Conservatory from 1989 to 1998. Style Workout, The Catscratchbook, and Pigs Will Fly are among Igudesman's Universal Edition games, as are the violin duet books Klezmer & More, Celtic & More, Latin & More, and Asia & More.
Igudesman has played violin duets with Gidon Kremer, Julian Rachlin, Janine Jansen, Vadim Repin, Pavel Vernikov, and Alexandra Soumm as part of a collaboration called Violins of the Planet. Roger Moore has performed Igudesman's poetry. He has performed concerts all over the world with his string trio Trilogy, as well as released many CDs for Sony BMG. Igudesman works as Igudesman & Joo, a music and humor pair with pianist Hyung-ki Joo. Igudesman is both a film producer and actor. His feature-length mockumentary Noseland [de], about classical musicians Julian Rachlin and Mischa Maisky, as well as actors John Malkovich and Roger Moore, premiered at the Transylvanian International Film Festival in Romania in June 2012 and was awarded "Most Entertaining Documentary" at DocMiami 2012, as well as seeing a cinematic release in Germany.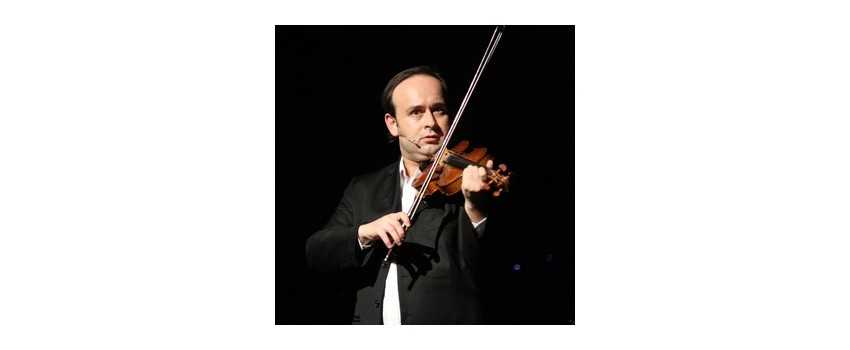 ---
In My Garden by Aleksey Igudesman for Violin and Piano Universal Edition
In My Garden provides wonderful teaching, study and concert pieces for elementary students to enjoy with their teacher.