Saint-Saëns, Camille
Camille Saint-Saens (9 October 1835 – 16 December 1921) was a French composer, organist, conductor, and pianist. Introduction and Rondo Capriccioso (1863), Second Piano Concerto (1868), First Cello Concerto (1872), Danse macabre (1874), Samson and Delilah (1877), Third Violin Concerto (1880), Third ("Organ") Symphony (1886), and The Carnival of the Animals (1887) are among his best-known compositions (1886).
Saint-Saens was a musical prodigy who performed his first concert at ten. Following his studies at the Paris Conservatoire, he pursued a traditional career as a church organist, first at Saint-Merri in Paris and, from 1858, at La Madeleine, the French Empire's main church. After leaving the office twenty years later, he was a successful freelance pianist and composer in Europe and the Americas.
Although his compositions were essentially within a traditional classical tradition, Saint-Saens was enthusiastic about the newest music of the day, particularly that of Schumann, Liszt, and Wagner as a young man. He was a music historian who stayed devoted to the frameworks devised by older French artists. This put him at odds with composers of the impressionist and dodecaphonic schools of music in his later years; while his music contained neoclassical characteristics, foreshadowing works by Stravinsky and Les Six, he was widely considered a conservative in the decades leading up to his death.
Saint-Saens only held one teaching position, which he held for fewer than five years at the École de Musique Classique et Religieuse in Paris. Nevertheless, it was still significant in the evolution of French music: among his students was Gabriel Fauré, who subsequently taught Maurice Ravel. Saint-Saens, whom they regarded as genius, strongly influenced them. In 1867, Saint-Saens was appointed a Chevalier of the Legion of Honour, then in 1884, he was raised to Officier, and in 1913, to Grand Croix. The British Royal Victorian Order (CVO) was bestowed in 1902, the Monégasque Order of Saint-Charles was awarded in 1904, and honorary doctorates were granted by the universities of Cambridge (1893) and Oxford (1904).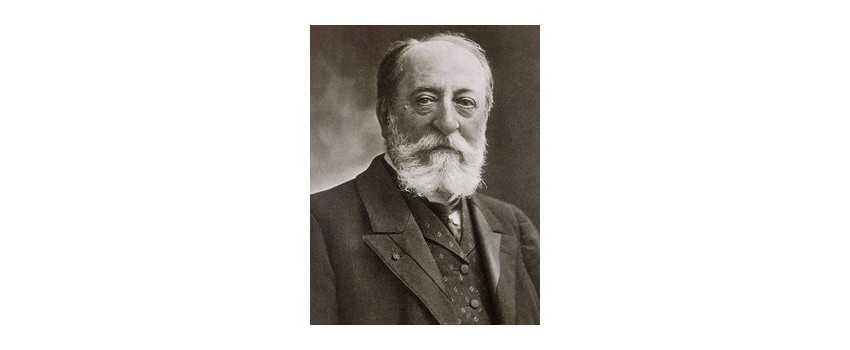 ---