Debussy, Claude
Claude Debussy (22 August 1862 – 25 March 1918) was a composer from France. He is sometimes referred to as the "first Impressionist composer," despite his strenuous opposition to the label. He was one of the most influential composers in the late 19th and early 20th centuries. Debussy was born into a poor household with little cultural interest. Yet, at eleven, he showed enough musical talent to be accepted into France's most prestigious music school, the Conservatoire de Paris. Despite the conservatoire's criticism of conservative academics, he discovered his calling in the inventive composition. Nevertheless, he took many years to establish his mature style, and he was nearly 40 years old when he attained international renown in 1902 with Pelléas et Mélisande, his only opera. Prélude à l'après-midi d'un faune (1894), Nocturnes (1897–1899), and Images (1905–1912) are among Debussy's orchestral compositions. His music was a reaction to Wagner and the German musical tradition to a considerable measure. In his "symphonic sketches," La Mer (1903–1905) looked for an alternative to the classical symphony. Sets of 24 Préludes and 12 Études are among his keyboard works. In addition, he wrote mélodies based on a wide range of poetry, including his own, throughout his career. The late-nineteenth-century Symbolist lyrical movement heavily influenced him. A few pieces, such as the early La Damoiselle élue and the late Le Martyre de Saint Sébastien, feature significant chorus parts. Later, he concentrated on chamber music, completing three of six intended sonatas for various instrument combinations.
Debussy established his style of harmony and orchestral coloring, which was mocked – and unsuccessfully fought – by most of the musical establishment of the day. Early influences included Russian and Far Eastern music. Béla Bartók, Olivier Messiaen, George Benjamin, and jazz pianist and composer Bill Evans are just a few composers affected by his work. After more than 30 years of writing, Debussy died of cancer at 55 at his home in Paris. "It would be hardly too much to say that Debussy spent a third of his life in the discovery of himself, a third in the free and happy realization of himself, and the final third in the partial, painful loss of himself," wrote critic Ernest Newman in a survey of Debussy's oeuvre shortly after the composer's death. Later observers have given some of the late works higher ratings than Newman and other contemporaries, but much of Debussy's best-known music is from his middle years. Debussy did not assign opus numbers to his works except for his String Quartet, Op. 10 in G minor (also the sole work in which the composer's title includes a key). Instead, François Lesure, a musicologist, cataloged and indexed his compositions in 1977 (updated in 2003). However, his Lesure number is sometimes used as a suffix to their title in concert programs and recordings.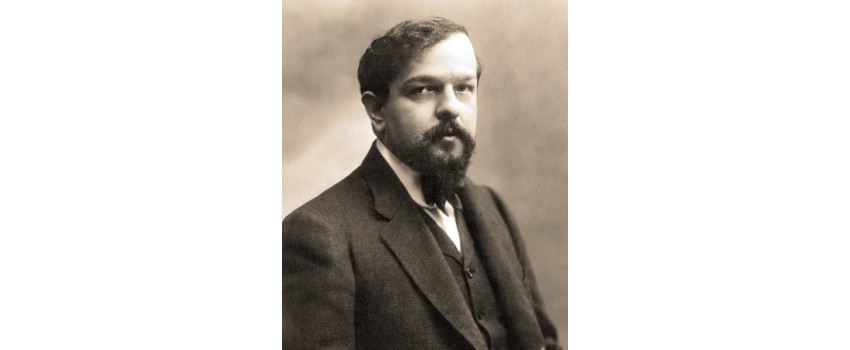 ---
Claude Debussy, Clar de Lune for Violin and Piano. Edited by Tomislav Butorac.